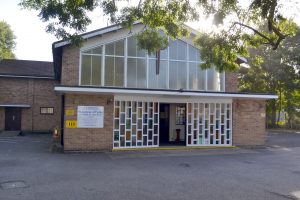 Take a look at some of the events coming up in the parish calendar.
100

th 

 Anniversary of the Miracle of the Sun in Fatima
Friday 13th October.
To commemorate this event, two of our parishioners, Patrick Houlihan and Manus Henry, will be giving lectures on Wed, 11 Oct 2017, 17:30-19:30, at the Harold Lee Room, Pembroke College. Patrick will present the background and impact of the Fatima events in Portugal and beyond, while Manus will talk about the Miracle of the Sun itself. All are welcome.
Free elderly self-care awareness through movement class
Friday 20th Oct – 10:30am to 11:30am.
The class includes gentle movement on chairs mostly, and sometimes on a mat or walking. For more details, please visit oxflex.com, look for free elderly self care class. If there's enough interest, the free class will get going on a regular basis.
Sunday 3rd December: Christmas bazaar.
Further details will be available in September when we will be collecting any unwanted presents, bottles, etc. Thank you.
 Social Events
Feast of St Anthony of Padua – Tuesday 13th June 2017: early evening mass followed by bring and share supper in the hall.
Church Family Picnic – Sunday 9th July 2017: bring and share picnic for all St Anthony's communities after Sunday masses in the park opposite the JR Hospital (in the hall if raining).
Church BBQ/Barn Dance – Saturday 16th September 2017: ticket event for BBQ and barn dance following Saturday evening mass.
Children's Christmas Party – Saturday 16th December 2017: afternoon Christmas party for all children and families.
International Evening – Saturday 3rd February 2018: bring and share buffet with international theme after Saturday evening mass.