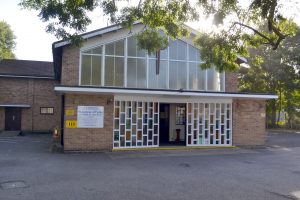 Take a look at some of the events coming up in the parish calendar.
Parish Retreat
All parishioners are warmly invited to a two day retreat on Tuesday 20th and Wednesday 21st February at 7.00pm. Fr Andrew Byrne will be facilitating the retreat.
Churches Together In Marston And Northway
Lenten Study Groups will be using a York Courses programme "ON THE THIRD DAY". This a five week course and there are three groups:
Mondays at 10.00am starting on February 19th (please contact Hubert on 077 3411 5010)
Thursdays at 10.00am starting on February 22nd (please contact Ian on 01865 248962)
Thursdays at 7.30pm starting on February 22nd (please contact Val on 01865 246157)
All are welcome. Please note that there will be a charge of £6.00 per person towards the cost of the course material.
Social Events
Feast of St Anthony of Padua – Tuesday 13th June 2017: early evening mass followed by bring and share supper in the hall.
Church Family Picnic – Sunday 9th July 2017: bring and share picnic for all St Anthony's communities after Sunday masses in the park opposite the JR Hospital (in the hall if raining).
Church BBQ/Barn Dance – Saturday 16th September 2017: ticket event for BBQ and barn dance following Saturday evening mass.
Children's Christmas Party – Saturday 16th December 2017: afternoon Christmas party for all children and families.
International Evening – Saturday 3rd February 2018: bring and share buffet with international theme after Saturday evening mass.